All you need to bring are your clothes and essentials. Dr. Gautier will provide everything else, even special toothbrushes and hair dryers. He will also help you, and show you what cosmetics is good or not for your health.
You can bring ONE family member or a helper/caregiver at no extra charge! They can stay and eat for free, providing they are placed in the same room as you. You can also arrange a second room for them if needed.
Our facilities are located in Escazu, Costa Rica:
A great place to visit while in San Jose is Escazu, considered, by most Ticos (local Costa Ricans), to be among the most posh and upscale areas in San Jose. Ideal for the weary traveler desiring for some rest and relaxation, Escazu is a quiet, beautiful and secure suburb, but still modern enough.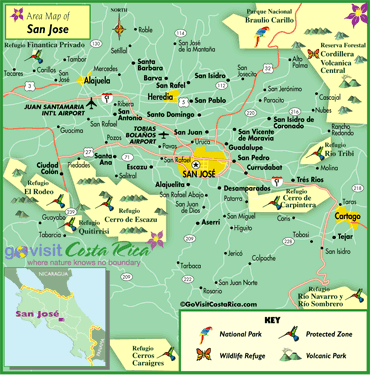 About 600,920 Americans are expected to die of cancer – that's more than 1,650 people a day. Cancer is the second most common cause of death in the US, exceeded only by heart disease. Cancer accounts for nearly 1 out of every 4 deaths in the United States. There are...