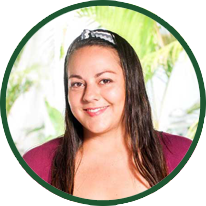 Healing Massage - Paola Asumendi, Costa Rica
At the retreat, Paola is responsible for doing lymphatic drainage with patients. Her work with each person is very important to help them to expel toxins through the movement of lymph in the body. This drainage process helps and stimulates to release and purify the body when it is stagnant or full of toxins that are produced by the intake of medications or poor diet, dead pathogens and more.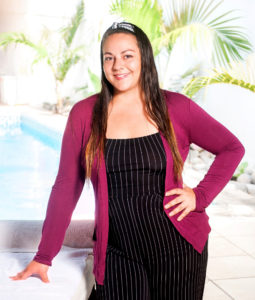 She studied at the IECSA Professional Beauty Institute – Costa Rica and at holistic medicine centers such as Kasasana and Kankurwa. In addition to her skills in different massage styles, she has knowledge in the application of energy treatments, reflexology and craniosacral therapy. One of the things she likes most about the Cancer Healing Retreats Center is working with the patient´s energy and seeing the positive results they have. As an integral therapist, Paola works using different healing techniques for the emotional, mental and energetic aspects that can support each person to feel better and heal.
Among its massage specialties are the intuitive massage and deep tissue massage. In some cases, and when patients require it, a healing massage is performed according to the needs of the patient and the body. This is done through deep tissue techniques, stretching, openings, puncture digits, reflexology and energy balance. Through her own healing process, Paola found her passion and mission in life. Her main motivation is the connections she makes with patients and knowing that through her hands the patient find relief. Recognizing that each person can heal themselves and that each body is perfect and unique, so you have to be careful and sensitive, treat it with an unconditional and intuitive love.
Other therapies: Therapeutic floral specialized in Bach Flowers, Reiki and shamanic medicine, emotional release technique or emotional freedom technique (EFT Tapping).
Languages: Spanish and English