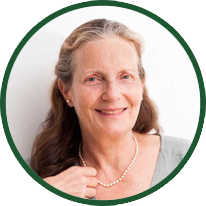 Therapist Isabelle Gutiérrez, Switzerland
Energy therapy specialist with +15 years of experience.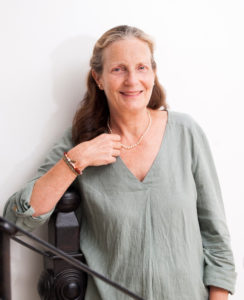 Before becoming an energy therapist, Isabelle was a teacher and professor of the Waldorf pedagogy method. In 1990, she discovers the healing method of balancing your body's energy. Since then, she was inspired towards different training methods to expand her knowledge and work on the equilibrium of the body's energies.
Isabelle is able to identify energetic blocks or knots, at a physical, mental and emotional level which do not allow the harmonious flow of the patient vital energy. By the use of her hands she can feel the patient´s energy, their organs, and connect with their cellular memory to identify the facts from the past recorded in the body and which, many times the patient does not remember or wanted to erase. The recognition of these "knots" can help determine the background of the patient's illness.
In many cases, because of your family ancestral history, there could be energetic blocks in specific organs which may or may not be conscious to us. The way in which we perceive and present ourselves to the world has a correlation with these constrained energies. Using kinesiology Mrs. Gutierrez is able to communicate with your cellular memory and become conscious of those "congestions" of your emotional genetic past. The adjustment of energies is done by the use of gems, electro acupuncture or magnets, among others, which help liberate the trapped energies. Following the liberation of energy, she will adjust chakras so they can help nourish the new energy throw the body. Afterwards she can also apply various techniques in different parts of the body to work at a physical and/or emotional level.
Other therapies: Certified on the Conscious Reality Creation Method, the use of homeopathy remedies and diagnoses, pranic healing, Bach flowers remedies.
Languages: German, English, French, and Spanish.