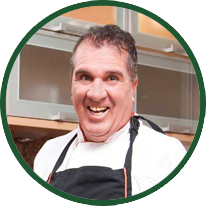 International Chef - Mario Alberto Soto, Costa Rica
Mario studied gourmet cuisine in Brussels and Mexico.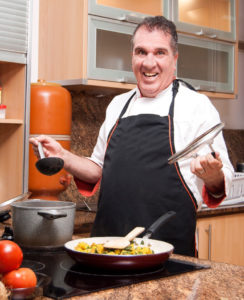 He started his career forty years ago, following in the footsteps of his mother, a renowned gourmet chef, who engaged him in her love for cuisine. Because of this family international background, he had the opportunity to study in various places such as Brussels and Mexico, which allowed him to acknowledge the different styles and techniques used in the preparation of food in different countries. His specialty is the preparation of meals that incorporate dehydrated foods and sauces. He has also created a technique to do stir-fry without any type of oils, which strengthens the body's ability to heal itself.
His day at the Retreat starts around seven in the morning where he will be carefully selecting the ingredients, he will need to prepare your menu of the day. His main goal is to create different meals that can help you strengthen your body whilst enjoying an exquisite flavors. He is a pioneer in the preparation of delicious dishes that incorporate dehydrated foods and sauces.
Languages: Spanish and English