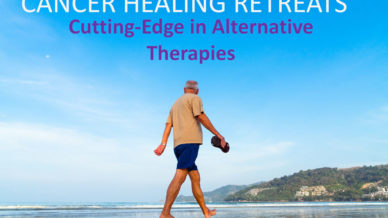 Alternative Cancer Treatment Centers
The USA host to many Alternative Cancer Treatment Clinics who claim to be alternative cancer treatment but due to heavy regulation, they can hardly operate freely with the patients care to be the single priority.
As a result of this most of the Best Alternative Cancer Treatment Centers are located outside of the USA.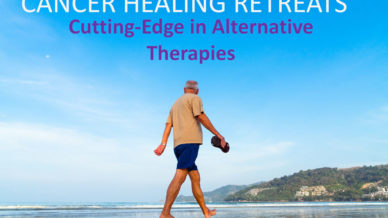 Many years ago Dr's such as Max Gerson fled to Mexico or other counties due to the more lax laws on practising natural medicine and operating an alternative cancer treatment clinic. Most cancer treatment clinics focus on specific single therapy. This is very common among many clinics with the Gerson Clinic being the most prominent.
Like most therapies, this one is very limited and does not work for all types of cancer. This is an example of how specific therapies do not create the greatest benefit for the broadest range of cancer. This is why it is important when choosing from the many cancer treatment centers to make sure to choose one that addresses all of the possible root causes to your specific cancer process.
Dr. Gary Gautier offers more than any other cancer reversal facility worldwide incorporating many very well documented process together into one comprehensive protocol.
When it comes to cancer treatment most people believe that chemotherapy is the best solution, but generally, this treatment comes with severe side effects. Alternative cancer treatments have been utilized successfully for decades to cure cancer naturally. Though this treatment is unproven in the medical industry it offers some feeling of control. Generally, cancer comes with signs and symptoms such as anxiety, fatigue, nausea and vomiting, pain, difficulty sleeping, and mental stress.  And these alternative cancer treatments help to cope with these signs and symptoms caused by cancer and cancer treatment. There are some issues such as toxic chemicals, infections, nutrient imbalance and mental stress need to be considered in treating the whole person, and now days-this can be possible by alternative treatments.
Benefits of treatment through alternative cancer treatment centres include:
When regular treatment fails in eliminating the cancer tumour, the therapies offered by these centres, can be successful according to the recent research.
Cancer, along with many regular cancer treatments, can result in many negative side effects such as anxiety, fatigue, nausea, vomiting, pain, trouble sleeping, and mental stress. But using alternative treatments in addition to regular treatments can help reduce and even eliminate these symptoms. Some patients now a day's choose to only use alternative therapies because these are more natural and generate less negative symptoms.
The alternative cancer treatment centres use an advance natural technique to treat mental, physical, and spiritual health which improves the patient's wellbeing. But traditional cancer treatments focus on treating only the physical care.
The alternative cancer treatment is not part of usual medicine and may not play a direct role in curing your cancer but can give better results than the patients that have only treated conventionally. These centres offering alternative cancer treatments have become increasingly more popular presently as patients prefer to be more natural and effective medicines to treat cancer. This treatment offered by these centers includes vitamin treatments, special diets, cell therapies, and innumerable other treatments. Many cancer patients use regular cancer treatments such as chemotherapy or radiation while some people only use alternative cancer treatments. In our alternative cancer treatments program, we make the most of therapies; vitamin and nutrition through living foods and organic vegetable juices, detoxification enhancements, along with the most helpful conventional medicines, all of together effectively destroy the cancer cells and help to balance the immune system.  With the Cancer Healing Retreats, our patients learn how they have the power to heal and stop cancer through the adaption of changing lifestyle and nutritional awareness. Our team monitor each person's program and customize the healing process to assist the person to overtake physical, mental, emotional and spiritual well-being.
Cancer Healing Retreats is an exceptionally unique alternative cancer treatment that offers natural, holistic treatments and natural cancer treatment for people with a cancer diagnosis. We will ensure that you get complete and valuable information about natural health and wellness and illness and healing, hence you can attain the highest level of health.